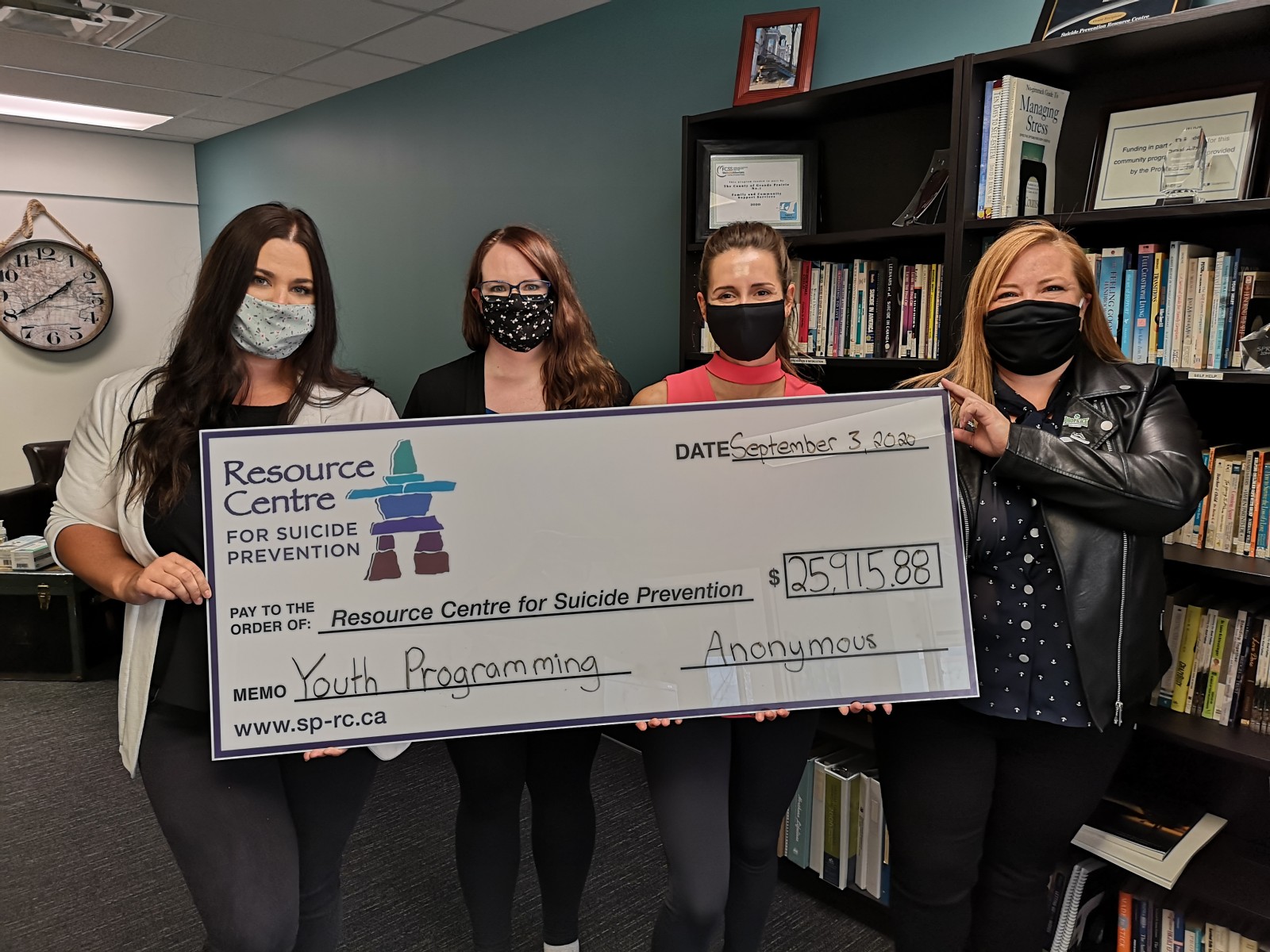 In a year filled with uncertainty, one thing we can always count on is the ongoing support of our community. We continue to be blown away by the amazing support we receive that allows us to continue providing resources and programming.
We are extremely grateful to have received an anonymous donation of over $25,000 towards our new Youth mental health programs and adult suicide intervention training.
We have doubled our service delivery over the last months and developed new youth programming which this funding will support, the assistance couldn't have come at a better time.
The Gryphon Youth Group and Phoenix Youth Group were formerly known as The Breakfast Club and have undergone an extensive material revision and have been adapted to adhere to Alberta Health Services health and safety guidelines.
Our groups are co-ed programs for youth who would like to gain valuable skills to help with feelings, stress, self-compassion and technology safety, to connect them with others their own age to build strong support networks and are offered free of charge.
The Phoenix workshop for pre-teens discuss topics on stress, feelings, thoughts, communication, and we help youth build their own "feelings first aid kits".
While the Gryphon workshops for teens discusses topics such as stress and anxiety, depression and suicide, drugs and alcohol, relationships and technology safety.
If you wish to refer a youth to our programs or find out more, check our website or email youth@sp-rc.ca
September 9, 2020