Suicide is among the leading causes of death in Canada. In Alberta, at least one person dies by suicide every day, and 75% are men. Tough Enough to Talk About It helps prevent suicide by reducing the stigma of mental health issues, providing information about how to help, and providing resources for people with mental health concerns.
Tough Enough to Talk About It began in 1999 under the name Men at Risk. The original program was created because statistics identified that a high percentage of suicide deaths in northern Alberta occurred in industry, trades and agriculture. By 2016, industrial workplaces had evolved to include a significant number of female employees, and the program was re-branded Tough Enough to Talk About It in recognition of this changing dynamic.
Tough Enough offers workplace a 90 minute workplace presentation to address mental health in the workplace – starting conversations that may save lives.
Please contact 780-539-0210 or email toughenough@sp-rc.ca to book your spot today.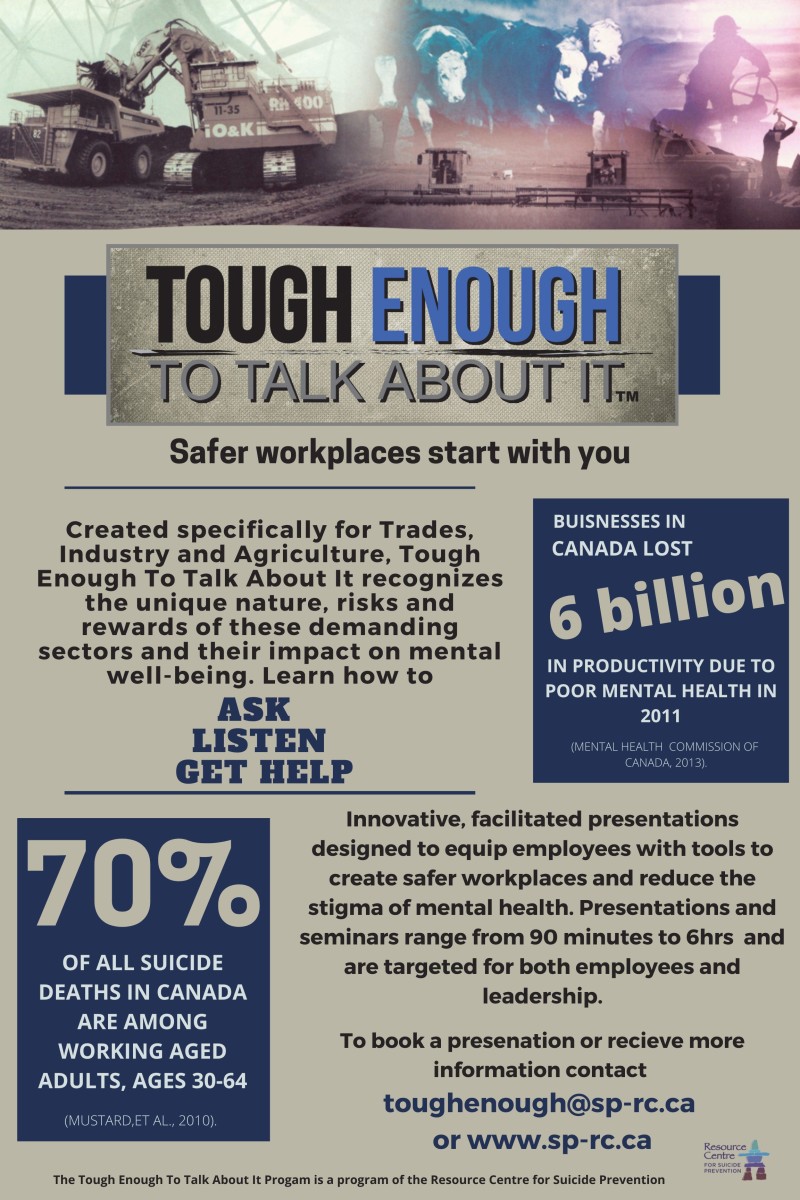 Tough Enough Supporters and Workplace Mental Health Champions