Community Helpers Program

Are you an Educator interested in bringing in program supports for youth mental health and wellbeing in your school?
Youth often turn to their peers for support. Community Helpers training equips youth with the skills to be an effective and supportive helper. With a focus on healthy boundaries and stressing the importance of self-care, youth become skilled at helping themselves and other youth better cope with and solve their own problems.
The Community Helpers Program teaches:
How to identify and help youth who may be struggling
How to take care of your own wellbeing when you are a helper to someone else
Increased awareness to reduce stigma of mental illness and suicide
Expanded knowledge on mental health issues
How to find and refer to appropriate professional resources
Community Helpers is a certificate program from Alberta Health Services where youth develop helping skills, leadership & self-care strategies. Training consists of 9 core modules, with an additional 9 modules available based on identified need.
Training options are flexible and may be offered in a variety of formats to accommodate scheduling requirements. Certificates are awarded upon completion of the 9 core modules and make a valuable addition to a resume.
To find out more contact the Community Helpers Program Coordinator:
780-539-6680 or helpers@sp-rc.ca
---
Connect
Community Education and Outreach – This conversation saves lives
Just like physical health, everyone has mental health. Yet this topic is often seen as taboo and conversations surrounding it are cut short.
Let's open conversations around mental health. Let's work to reduce the stigma surrounding mental health. Let's learn how to ask, "Are you thinking about suicide?" Let's all learn how to say, "I can help." This is a conversation that can save lives. Connect can help you start the conversation.
Connect builds awareness through public education. It is designed to "Connect people with knowledge and tools to save lives" through presentations, workshop training, and public displays or events.
Presentations aim to educate the community about mental health, coping with stress, and self-care, or provide information on our agency services & programs. Each presentation may range from 1 hour to 3 hours offering valuable information, new coping skills, and effective helping tools.
The connect program can also offer resources to help with Bereavement Support. For more information or to request resources email the coordinator at info@sp-rc.ca or call the office at 780-539-6680.
---
Gryphon & Phoenix Youth Group
The Gryphon Youth Group and Phoenix Youth Group is formally known as The Breakfast Club Youth Program. 
The Gryphon Youth Group (grades 7-12) and The Phoenix Youth Group (grades 4-6) are weekend workshops for youth who would like to gain valuable skills to help with things such as feelings, stress, self-esteem, and relationships.
Our programs are open to everyone and are fun, interactive and a great way to learn about important topics. Youth are able to create new friendships and develop new healthy coping skills while learning that they are not alone.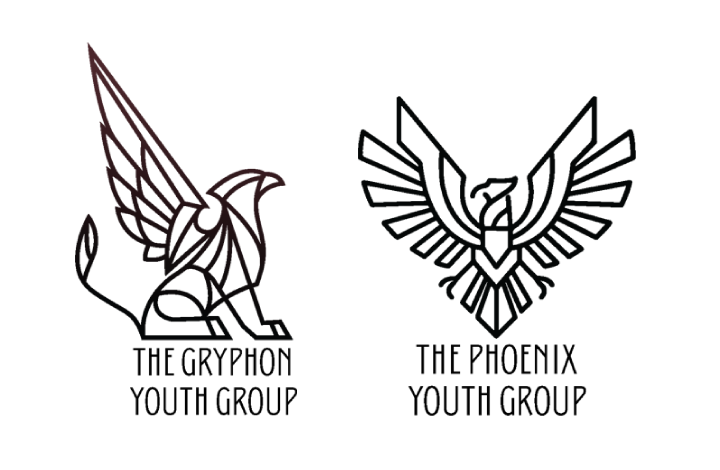 The Phoenix Preteen Workshop, grades 4-6, discusses topics on stress, feelings, thoughts, communication, and we help youth build their own "feelings first aid kits".
The Gryphon Teen Workshop, for grades 7-12, discusses topics such as stress and anxiety, depression and suicide, relationships and technology safety.
All youth experience stress in their lives. These workshops are a fun chance to connect with others their own age and learn about healthy coping mechanisms and to build strong support networks.
All programming requires consent from parents, foster parents or guardians for the youth to participate in the program. There is no cost to participants, other than transportation.
Anyone can make a referral; including youth, parents, guardians, teachers, friends or community members. Teens and youth must be able to participate in the workshop, be able to benefit from it and be able to function in a group. If you believe you, or someone you know, would benefit from our youth workshops, please submit a registration/referral form, or call our office at 780-539-7142 for more information.